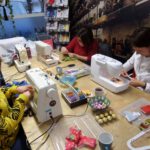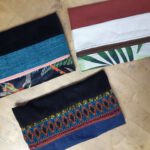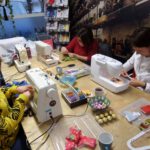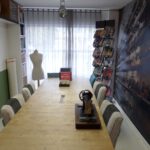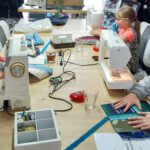 Workshop Beginners
€125.00
Wil jij ook zo graag je eigen kleding maken? Leuke kussenhoesjes naaien of een tas? Maar weet je niet hoe je naaimachine werkt? Dan is deze workshop iets voor jou. Hij is bedoeld voor cursisten die heel weinig of niets van de naaimachine weten. 's Morgens krijg je veel technische informatie over je machine, waar de knopjes voor zijn en alle naai-voetjes voor dienen. Ook leer je veel over fournituren (naaibenodigdheden), garens en naalden. 's Middags maken we een etui met verschillende naden en een rits. Zo heb je gelijk al je kennis in de praktijk gebracht.
De bedoeling is dat je je eigen naaimachine mee neemt. Zo leer je deze goed kennen en kun je er ook thuis mee aan de slag.
Deze workshop is een mooie basis om vervolgens op naaicursus te komen.
De workshop duurt 1 dag van 9.00 tot 15.30 uur. Kijk voor de data op "Workshops".